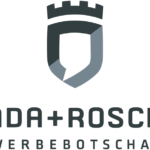 Webseite Janda Roscher, Die WerbeBotschafter
Die WerbeBotschafter
Ми шукаємо дійсних фронтенд та бекенд програмістів. Вас цікавлять різноманітні проекти, дуже приємні клієнти та справді чудова команда? Це, мабуть, найкрутіший агентський простір у жвавому старому місті Регенсбурга, з усіма можливістю, які роблять життя красивішим.
У тісній співпраці з видатними талантами від концепції, тексту та дизайну ви розробляєте розумні веб-сайти, магазини чи програми, які завжди є особливими. Тут ви переходите на наступний рівень своєї кар'єри. Ваш офісний стілець готовий.

Що ви могли зробити в JR?
• Розробка інноваційних інтерфейсів для статичних веб-сайтів і систем магазинів
• Впровадження в CMS (TYPO3)
• Розробка розширень TYPO3
• Розробка з'єднань API
• Інтеграція TYPO3
• Розробка веб-додатків
• Подальша розробка типових рішень
• Реалізація інформаційного бюлетеня
• Коригування магазину для Shopware та Shopify
• Компетентна підтримка клієнтів

Нам цікаво, що ви вже зробили.
We are looking for valid frontend and backend programmers. Interested in varied projects, super nice customers and a really great team? In what is probably the coolest agency space in the lively old town of Regensburg, with all conceivable advantages that make life more beautiful.
In close cooperation with outstanding talents from conception, text and design, you develop intelligent websites, shops or apps that are always special. Here you go to the next level of your career. Your office chair is ready.
What could you do at JR?
• Development of innovative frontends for static websites and shop systems
• Implementations in CMS (TYPO3)
• Development of TYPO3 extensions
• Development of API connections
• TYPO3 integration
• Development of web apps
• Further development of standard solutions
• Newsletter implementations
• Shop adjustments for Shopware and Shopify
• competent customer support
We are curious what you have done so far.