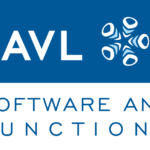 Webseite AVL Software and Functions GmbH
ваші завдання:
Підтримка команди розробників у зоні лабораторії
Побудова та введення в експлуатацію електронних прототипів схем та апаратних компонентів (висока/низька напруга)
Проведення механічних робіт з виготовлення зразків замовника
Налаштування, тестування та введення в експлуатацію вузлів з точки зору апаратного та програмного забезпечення
Планування та налаштування тестових середовищ для прототипів та відповідної документації
Пошук помилок в електронних вузлах і системах
Закупівля комплектуючих у співпраці з нашим відділом закупівель
Ваш профіль:
Ми раді кожній заявці!
зв'яжіться з нами:
Верена Бартманн: verena.bartmann@avl.com / Тел.: +49 94163089374
Roland Schaubschlaeger: roland.schaubschlaeger@avl.com / Тел: +49 94150272615
Стефан Шмід: stefan.schmid@avl.com / Тел: +49 94163089108
your tasks:
Support of the development team in the laboratory area
Construction and commissioning of electronic prototype circuits and hardware components (high voltage/low voltage)
Carrying out mechanical work for the production of customer samples
Setting up, testing and commissioning assemblies in terms of hardware and software
Planning and setting up test environments for prototypes and corresponding documentation
Search for errors in electronic assemblies and systems
Procurement of components in cooperation with our purchasing department
Your profil:
We are happy about every application!
contact us:
Verena Bartmann: verena.bartmann@avl.com / Tel: +49 94163089374
Roland Schaubschlaeger: roland.schaubschlaeger@avl.com / Tel: +49 94150272615
Stefan Schmid: stefan.schmid@avl.com / Tel: +49 94163089108
Um sich für diesen Job zu bewerben, sende deine Unterlagen per E-Mail an sfr.hr@avl.com