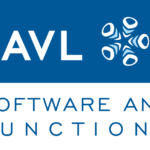 Webseite AVL Software and Functions GmbH
AVL є найбільшою незалежною компанією у світі з розробки, моделювання та тестування силових систем (гібрид, двигун внутрішнього згоряння, трансмісія, електропривод, акумулятори, паливні елементи та технології керування) для легкових автомобілів, комерційних транспортних засобів, будівництва, великих двигунів та їх інтеграції. в транспортний засіб.
AVL Software and Functions GmbH є центром компетенції з розробки програмного забезпечення та функцій силового агрегату, а також з інтеграції електроніки та систем. Наші сфери діяльності включають високоінноваційні проекти в області двигунів внутрішнього згоряння, E-Mobility та ADAS/AD. Наше бачення «Чому б і ні – рухайся інакше!» кидає нам виклик розробити рішення для майбутнього мобільності.
Якщо ви хочете стати частиною нашої піонерської роботи та разом з нашими клієнтами формувати майбутнє мобільності, сміливо звертайтеся до нас.
Наша технічна та персональна концепція адаптації допоможе вам легко перейти.
Ми глибоко вкорінені в наших цінностях: поважне спілкування, турбота, відкритість, пристрасть і довіра
Мобільна робота, гнучкий робочий час і сучасні робочі місця є частиною нашої ДНК.
Ми раді кожній заявці!
Зв'яжіться з нами:
Верена Бартманн: verena.bartmann@avl.com / Тел.: +49 94163089374
Roland Schaubschlaeger: roland.schaubschlaeger@avl.com / Тел: +49 94150272615
Стефан Шмід: stefan.schmid@avl.com / Тел.: +49 94163089108
AVL is the world's largest independent company for the development, simulation and testing of powertrain systems (hybrid, combustion engine, transmission, electric drive, batteries, fuel cell and control technology) for passenger cars, commercial vehicles, construction, large engines and their integration into the vehicle.
AVL Software and Functions GmbH is the center of competence for Powertrain Software- and Function Development, as well as Electronics and Systems integration. Our fields of activity include highly innovative projects in the area of Combustion Engines, E-Mobility and ADAS / AD. Our vision "Why not – move different!" is challenging us to develop solutions for the future of mobility.
If you would like to be part of our pioneering work and to shape the future of mobility together with our customers feel free to contact us.
Our technical and personal onboarding concept will help you to hop on easily.
We are deeply rooted in our values: respectful communication, care, openness, passion and trust
Mobile working, flexible working time and modern workplaces are part of our DNA.
We are happy about every application!
Contact us:
Verena Bartmann: verena.bartmann@avl.com / Tel: +49 94163089374
Roland Schaubschlaeger: roland.schaubschlaeger@avl.com / Tel: +49 94150272615
Stefan Schmid: stefan.schmid@avl.com / Tel: +49 94163089108
Um sich für diesen Job zu bewerben, sende deine Unterlagen per E-Mail an sfr.hr@avl.com