Vollzeit | повний день
Diese Position wurde vergeben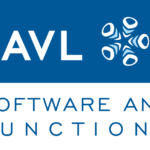 Webseite AVL Software and Functions GmbH
наші завдання:
Аналітичний підхід до пошуку та порівняння концепцій, бере на себе відповідальність за дослідження, впровадження та виконання різних рішень
Розробка алгоритмів планування руху та керування для керування транспортним засобом для функцій ADAS/AD (наприклад, пілот на автомагістралі або паркування працівником автомобіля)
Моделювання динаміки транспортних засобів для моніторингу та прогнозування транспортних засобів
Розробка автомата стану транспортного засобу для класифікації стану транспортного засобу
Моделювання, HIL та перевірка транспортних засобів розробленого програмного забезпечення
Працюйте у співпраці з іншими локаціями AVL
Твій профіль:
Ми раді кожній заявці!
зв'яжіться з нами:
Верена Бартманн: verena.bartmann@avl.com / Тел: +49 94163089374
Roland Schaubschlaeger: roland.schaubschlaeger@avl.com / Тел: +49 94150272615
Стефан Шмід: stefan.schmid@avl.com / Тел: +49 94163089108
помічник з прання
Your tasks:
Analytical approach to find and compare concepts, taking responsibility for the research, implementation and execution of different solutions
Developing motion planning and control algorithms for vehicle control for ADAS/AD features (e.g. highway pilot or valet parking related)
Modelling vehicle dynamics for vehicle monitoring and prediction
Developing vehicle state machine to classify vehicle condition
Simulation, HIL and vehicle verification of developed software
Work in collaboration with other locations of AVL
Your profile:
We are happy about every application!
contact us:
Verena Bartmann: verena.bartmann@avl.com / Tel: +49 94163089374
Roland Schaubschlaeger: roland.schaubschlaeger@avl.com / Tel: +49 94150272615
Stefan Schmid: stefan.schmid@avl.com / Tel: +49 94163089108