Vollzeit | повний день
2300,00 - 2700,00€ USD / Jahr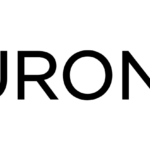 Webseite SVN GmbH
Producer and seller of Wedding- and Engagement Rings
Russian version see below
We are looking for a Goldsmith and/or Stone Setter in Nordhorn, Niedersachsen, Germany.
We are SVN, a German company which is specialized in producing and selling Wedding- and Engagement rings.
Our B2C brand AURONIA (www.auronia.de) is sold in over 5 european countries. 
We have 40 employees and are looking for new employees who want to join our international team.
We have many employees who can speak English and Russian and we welcome every employee who wants to be part of our team.
Currently we are looking for Goldsmiths and/or Stone Setters, who want to be part of our sucess story.
These things await you:
-a good salary
-modern equipment
-nice collegues
-a brand new company building, which was built in 2022.
-flexible working hours (depending on how much you want to work.)
These are the requirements:
-Experience as a Goldsmith or as a Stonesetter
-working precise
-being trustworthy
Any questions left? Feel free to give us a call. Our international team can answer you in multiple languages: German, English, Dutch, Ukrainian, Russian and Turkish.
Simply call our HR Team: 05921 7273773.
We are looking foward to your application.
Мы ищем ювелира и/или огранщика камней в Нордхорне, Нидерзахсен, Германия.
Мы – SVN, немецкая компания, которая специализируется на производстве и продаже свадебных и обручальных колец.
Наша марка AURONIA (www.auronia.de) продается в более чем 5 европейских странах.
У нас работает 40 сотрудников, и мы ищем новых сотрудников, которые хотят присоединиться к нашей международной команде.
У нас много сотрудников, говорящих на английском и русском языках, и мы приветствуем каждого сотрудника, который хочет стать частью нашей команды.
В настоящее время мы ищем ювелиров и/или огранщиков камней, которые хотят стать частью нашей истории успеха.
Вас ждут:
-хорошая зарплата
-современное оборудование
-хорошие коллеги
-новое здание компании, которое было построено в 2022 г.
-гибкие рабочие часы (в зависимости от того, сколько вы хотите работать).
Вот требования:
-опыт работы в качестве ювелира или камнереза.
-точность в работе
-быть надежным
Остались вопросы? Не стесняйтесь, позвоните нам. Наша международная команда может ответить вам на нескольких языках: немецком, английском, голландском, украинском, русском и турецком.
Просто позвоните в наш отдел кадров: 05921 7273773.
Мы с нетерпением ждем вашей заявки.
Um sich für diesen Job zu bewerben, sende deine Unterlagen per E-Mail an jobs@auronia.de