Teilzeit | неповний робочий день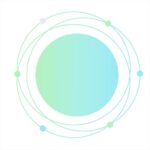 Become part of the team of Startchancen!
We at Startchancen have set ourselves the goal of supporting young students from Ukraine in school. For this we need you.
Your tasks:
– Conducting tutoring for refugee children from Ukraine enrolled in our partner schools.
– Helping the students to adapt to the German education system.
– Language support in German and English with focus on comprehension, pronunciation, grammar and vocabulary.
– Building trusting relationships with students to create a positive and supportive learning environment.
Qualifications and Skills:
– Fluency in German and/or English.
– Language skills in Russian and/or Ukrainian.
– Pedagogical experience or background, especially in language development, is an asset.
– Empathetic, patient and motivating personality.
– Ability to accommodate cultural differences and create an inclusive learning environment.
We offer:
– A meaningful and fulfilling job with a direct impact on the lives of young people.
– A motivated team of young students committed to education and equal opportunity.
If you want to be involved in helping young people build a better future and you have the necessary language skills and abilities, we look forward to receiving your application! You can contact me by mail (bewerbung@startchancen.com) or also by Whatsapp (01781639664)
Together we can make a difference and help young refugees find their way to a successful education.