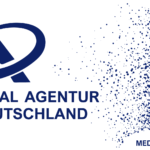 Webseite Digital Agentur Deutschland
Media Tech Unternehmen
Unser Profil
Wir verbinden die analoge mit der digitalen Welt. Als Full Service Dienstleister bieten wir Lösungen zur Digitalisierung an, die das Potenzial zur Umsatzsteigerung und Neukundengewinnung voll ausschöpfen. Softwareentwicklung, Webdesign, Affiliate Marketing oder Shoplösungen.
Kunden aus unterschiedlichen Branchen schenken uns Ihr Vertrauen.
Deine Aufgaben:
DU möchtest deine Erfahrung in der Web-Entwickler weiter ausbauen? Dann bist du bei uns genau richtig.
Wir bieten dir dabei die Möglichkeit an tollen Projekten mitzuarbeiten und deine Erfahrungen mit einfließen zu lassen.
Erweitere dein Netzwerk, steigere dein Know-how, lerne neue Ansätze kennen und werde Teil unseres Teams.
Dein Profil
Kenntnisse in Datenbanken (MySQL, MariaDB und vergleichbares), JavaScript / PHP
erste Erfahrung im Umgang mit aktuellen Frameworks wie Laravel, Vue.js, React, Angular, Node.js
erwünscht: Erfahrung mit CMS oder Headless CMS, Directus, Kirby oder Statamic
gutes Auge für GUI-Gestaltung (UX/UI Design) in Zusammenarbeit mit einem UX/UI Designer von Vorteil
gute Deutsch (wenn möglich)- und Englischkenntnisse
Interesse? Dann bewerbe dich – schicke einfach eine Mail an: jobs@digitalagenturdeutschland.com / Betreff: Webenentwicklung /
Ansprechpartnerin : Sabine Kaiser
Bei Fragen kannst du dich gerne bei uns melden. Wir sprechen mit dir den Ablauf und Umfang der Aufgabe durch.
Digital Agentur Deutschland
Prüfeninger Str. 20
93049 Regensburg
www.digitalagenturdeutschland.com I Tel: +49 941 46377400
______
Our profile
We connect the analog with the digital world. As a full service provider, we offer solutions for digitization that fully exploit the potential to increase sales and acquire new customers. Software development, web design, affiliate marketing or store solutions.
Customers from different industries place their trust in us.
Your tasks:
YOU want to further expand your experience in web development? Then you are exactly right with us.
We offer you the opportunity to work on great projects and to let your experience flow in.
Expand your network, increase your know-how, get to know new approaches and become part of our team.
Your profile
Knowledge in databases (MySQL, MariaDB and similar), JavaScript / PHP
first experience with current frameworks like Laravel, Vue.js, React, Angular, Node.js
desired: experience with CMS or headless CMS, Directus, Kirby or Statamic
good eye for GUI design (UX/UI design) in collaboration with a UX/UI designer is an advantage
good German (if possible) and English skills
Interested? Then apply – just send a mail to: jobs@digitalagenturdeutschland.com / Subject: Web development /
Contact person : Sabine Kaiser
If you have any questions, please do not hesitate to contact us. We will talk with you about the process and scope of the task.
Digital Agency Germany
Prüfeninger Str. 20
93049 Regensburg
www.digitalagenturdeutschland.com I Tel: +49 941 46377400
______