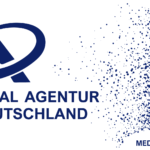 Webseite Digital Agentur Deutschland
Media Tech Unternehmen
Ab dem 1. September 2022 bieten wir einen Ausbildungsplatz als Kaufmann/Kauffrau im E-Commerce (m/w/d) in Regensburg an.
Während deiner betrieblichen Ausbildung bist du in den Fachbereichen Affiliate Marketing, Sales & Accounting tätig.
Deine Aufgaben – was dich erwartet
Beratung unserer Kunden (Telefon & E-Mail) zu unseren Produktbereichen für Affiliate Marketing, Webdesign, Datenschutz und mehr
Konkrete Bedarfsermittlung bei potentiellen Kunden
Prozessbegleitung: Von der Angebotserstellung (inkl. Kalkulation) bis zum Vertragsabschluss
Mitarbeit bei internen Projekten (z. B. Projektmanagement, Webdesign, Affiliate Marketing)
Selbstständige Kommunikation mit Kunden und Kooperationspartnern
Erstellung und Aktualisierung von Reporting (In- und externe Dokumentation)
Online-Marketingmaßnahmen entwickeln, umsetzen und evaluieren (Google AdWords)
Abteilungsübergreifende Zusammenarbeit mit anderen Fachbereichen (Technik, Entwicklung,Design, Marketing)
Dein Profil – was du mitbringen solltest
Einen Schulabschluss (Mittlere Reife oder Fachhochschulreife/Abitur)
Sehr gute Deutsch- und Englischkenntnisse in Wort und Schrift
Routinierter Umgang mit dem Computer & Internet (MS Office-Paket, Browser, E-Mail)
Interesse an E-Commerce, Online-Trends und neuen Vermarktungsmöglichkeiten
Hohe Begeisterung für die Online Branche
Bereitschaft sich mit Unterstützung in verschiedene Online Bereichen einzuarbeiten
Eine sorgfältige und gewissenhafte Arbeitsweise sowie kundenorientiertes Handeln
Teamfähigkeit, Kommunikationsstärke, Zuverlässigkeit und Verantwortungsbewusstsein runden dein Profil ab
Darum Digital Agentur Deutschland – davon kannst du profitieren
Eine 3-jährige Ausbildung in einem internationalen und abwechslungsreichen Umfeld
(Verkürzung bei entsprechender Leistung möglich)
Bedarfsgerechte Ausbildung in zukunftsträchtiger Branche
Erweiterung deines Netzwerk
Sehr gutes Arbeitsklima mit hoch motivierten Kollegen
Homeoffice Möglichkeiten
Deine Ausbildung in Zahlen:
Start: 1. September 2022
Ausbildungsdauer: 3 Jahre (ggf. Verkürzung)
Ausbildungsorte: Digital Agentur Deutschland in Regensburg,
Wir haben dein Interesse geweckt?
Du möchtest mit uns in dein Berufsleben starten? Dann mache heute den ersten Schritt und bewirb dich mit deiner aussagekräftigen Bewerbung und deinen Zeugnissen direkt unter jobs@digitalagenturdeutschland.com.
_____
From September 1, 2022, we are offering an apprenticeship as an e-commerce merchant (m/f/d) in Regensburg.
During your in-company training, you will work in the specialist areas of Affiliate Marketing, Sales & Accounting.
Your tasks – what awaits you
Advising our customers (phone & e-mail) on our product areas for affiliate marketing, web design, data protection and more
Concrete needs assessment with potential customers
Process support: from the preparation of the offer (incl. calculation) to the conclusion of the contract
Collaboration on internal projects (e.g. project management, web design, affiliate marketing)
Independent communication with customers and cooperation partners
Creation and updating of reporting (internal and external documentation)
Develop, implement and evaluate online marketing measures (Google AdWords)
Interdepartmental cooperation with other departments (technology, development, design, marketing)
Your profile – what you should bring with you

A school leaving certificate (Mittlere Reife or Fachhochschulreife/Abitur)
Very good written and spoken German and English skills
Experienced handling of the computer & internet (MS Office package, browser, e-mail)
Interest in e-commerce, online trends and new marketing opportunities
High enthusiasm for the online industry
Willingness to familiarize yourself with various online areas with support
A careful and conscientious way of working as well as customer-oriented actions
The ability to work in a team, strong communication skills, reliability and a sense of responsibility round off your profile.
That's why Digital Agency Germany – you can benefit from this

A 3-year apprenticeship in an international and varied environment
(shortening possible with appropriate performance)
Demand-oriented training in an industry with a promising future
Expansion of your network
Very good working atmosphere with highly motivated colleagues
Home office possibilities
Your training in figures:
Start: September 1, 2022
Duration of training: 3 years (shortened if necessary)
Training locations: Digital Agency Germany in Regensburg,
Have we sparked your interest?
Would you like to start your professional life with us? Then take the first step today and apply directly at jobs@digitalagenturdeutschland.com with your meaningful application and references.