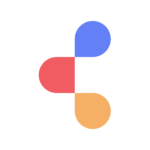 Our proven omnichannel content platform lets you master your content in any language, locally or globally, to provide a consistent omnichannel customer experience. Clients like Allianz, Lands' End, Dyson, Christie's and hundreds more rely on censhare to deliver brand accurate, up-to-date content, and make the most of every opportunity to reach the right customer at the right time. censhare. Master your content.
For our headquarters in Munich, Germany, we are looking for you, at the next possible date, in the function of:
IT System Administrator (f/m/d)
Why you?
Because you matter!
You are supporting and maintaining existing production, development and enterprise infrastructure (mainly L2 & L3 support)
You are the operational support for our cloud environments (both private and public AWS, Azure…)
You enjoy monitoring the systems and services for availability, performance and utilization
You are setting up and managing different Monitoring Solutions (ELK, Nagios, Icinga)
You are installing and managing VMs on different virtualization technologies
You are ensuring the auditability of our infrastructure (security standards, documentation, etc.)
You are involved in the design and development of continuous deployment solutions (Docker, Swarm, Kubernetes) as well as the continous improvement of our infrastructure services
Because you have a lot to offer!
Your degree in IT, equivalent professional training and at least 5 years of professional experience have prepared you for this position
Your profound knowledge of Unix/Linux system environments as well as your basic knowledge of Solaris and at least one scripting language (e.g. Python, Bash, …) facilitate your everyday life
Your practical experiences with MS Server 2012R-2-2019 administration as well as your advanced understanding of cloud (AWS, Azure) and DevOps concepts (Docker, Swarm, Kubernetes) make you a popular contact in the team
You have in-depth insights in automation (e.g. Ansible, Terraform) and have worked with monitoring tools (Icinga, Uptrends)
Your advanced understanding of ITIL processes and working with ticketing tools are the foundation of your success
You enjoy communicating in English and German, also being in direct contact with our customers
Why us?
Because we have a lot to offer!
We offer an individual, annual training budget of 1.000,- €/$/CHF/£ to support your professional development and personal growth
We give you the opportunity to learn up to 14 languages through a professional Babbel account
We encourage flexible working hours and hybrid working solutions
We give you access to multiple coworking spaces in more than 40 countries through your OneCoworking account
We believe in a connected world: get inspired by working remotely up to 60 days per year, from anywhere you like
We provide you with a monthly mobility budget of 50,- € for any leisure or commuting
We love what we do, but we also love vacation: 30 days paid vacation
We support our local or global communities under our motto #censharingiscaring
We are aware of our responsibility, therefore sustainability plays a big role in our everyday life
We are happy to support you with a child-friendly family workspace at our headquarters, if your childcare is not available at short notice
We welcome friendly dogs at our headquarters
We never worry about our caffeine or vitamins intake: enjoy free coffee, tea, fresh fruits and water at our headquarters
We enjoy delicious and freshly cooked meals from our personal chef at lunchtime at our headquarters – partially sponsored by censhare
We love to celebrate! Our events are just a blast and will be even better with you
We celebrate your special events – for example birthday and work anniversaries
We collaborate with highly motivated, competent colleagues from more than 30 different countries
You and we?
Sounds like a match!
Join an environment which takes care of its employees by valuing and respecting everyone for who they are. We highly appreciate every individual's development and background that contributes to the value of the team.
Please submit your application – in German or English – including your earliest possible start date and salary expectation, using the form below.
Maria is looking forward to getting to know you! If you have any questions, please contact her.